At last !!  A dedicated magneto repair shop.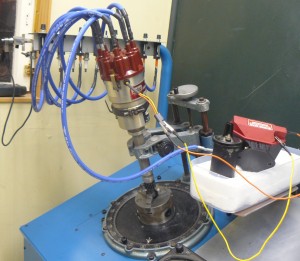 We specialize in repairs and upgrades to:-
Most problems with magnetos occur when they get out of phase (the spark arrives to early or to late) – which is very easy to adjust with the right specifications.
Here are some handy tips…
When not using mag, pop it in the hot water cupboard, they hate moisture.
When using Mallory mags make sure the correct transformer is used, there is quite a difference between them !
NEVER, NEVER use suppressed leads, unless using a high amp mag with an electronic rev limiter etc.
Plug gaps should be 18-22 thou, this avoids miss-fire in the cap etc.
GET YOUR MAG CHECKED BEFORE THE RACING SEASON: REMEMBER PREVENTION IS BETTER THAN CURE !!
Loan Mags available, while we repair yours.